---
Elevate your bathing experience with the
Vortex™ 360 Shower Head
!
Immerse yourself in a truly relaxing shower experience, and enjoy the modern style of this beautifully designed showerhead. The Vortex™ 360 Shower Head is a futuristic shower head that includes advanced features that take boring regular showers to another level!
Features:
Helps Relieve Stress and Tension:

The showerhead dispenses water in the form of waterjets that gently touches your body while showering. It Relaxes muscles, promotes blood circulation, and relieves stress.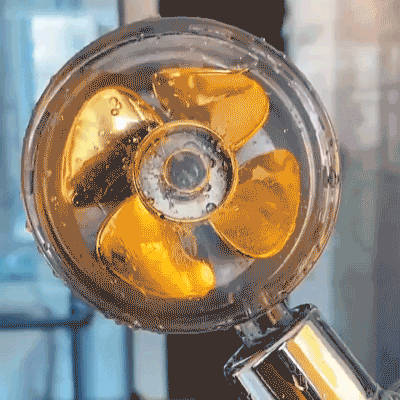 360° Rotation: Vortex™ can rotate 360° and swing up/down. This allows you to adjust it flexibly and take a shower without having to hold the showerhead in your hand.
Helps Decrease Water Consumption:

Our

Vortex™ 360 Shower Head gives off the right pressure, but with less water usage—helping you to reduce the amount of water wasted by regular showerheads.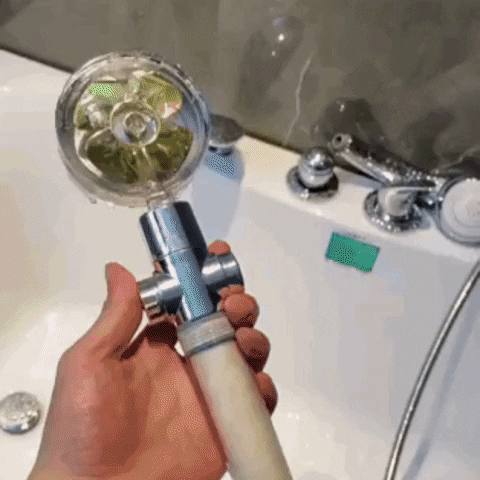 One-Touch Operation:

Easy to operate, j

ust press the switch on the handle of the nozzle to start/ stop the water flow at any time.
Prevents Buildup Of Dirt And Minerals:

With the detachable design, you can r

egularly clean the showerhead and

minimize the accumulation of scum and calcium deposits. Never have to worry about poor water pressure ever again!
Eliminates Impurities 100%:

The filter removes chlorine and other harmful elements present in your water that you may not even notice at all. This results in a softer shower and it will improve your hair and skin only after a few baths!

Hassle-Free Installation: With its DIY and easy-to-use design, you can directly connect it to your shower hose- screw it in and feel the difference in your showers! The best part is, you won't even have to call for a plumber, making it a true money-saving product! 
Specifications:
Material: 304 Stainless Steel + Polyethylene (PE)
Size: 3.6 x 10.7 inches (9 x 27 cm)
Package Includes:
1x
Vortex™ 360 Shower Head
Get yours now and enjoy a rejuvenating experience every time you shower with the Vortex™ 360 Shower Head!
Disclaimer: Shipping times may take 2-3 weeks due to high order volume. Because of this inconvenience, use code: FREESHIP to enjoy free shipping on your order.
Customer service is excellent. We live in a world today, when customer service is nonexistent. Thank you once again for the excellent customer service
Great customer support. Every time I reach out, they've been super supportive.
Products are exactly as advertised. Really cool selection of products. Would recommend.
The product quality is impeccable! The customer support was very helpful too.
3rd time purchasing, every time I'm satisfied! Love it.