---
Hit The Perfect Shot Every Single Time!
Struggling to hit the perfect shot? With a lot of angles and different situations in pool, billiards, or snooker, it isn't easy to properly aim & hit the most accurate shot in any scenario.
Introducing the CueSportKing™ Snooker Laser Sight Training Aid. The best and unrivaled training aid for beginners! You'll never have to worry about missing a shot ever again! Recommended by thousands of players to quickly improve and take your game to the next level!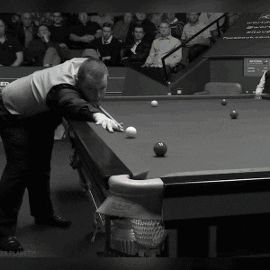 Features/Benefits:
Impress Your Friends: 

Provides you with an impressive training plan to help you improve, so you can thrill all of your friends, teammates or even your pool crush the next time you guys play!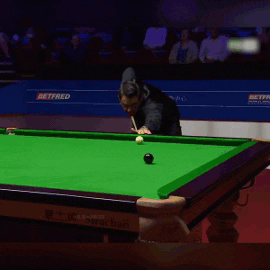 Get Better In Less Time: 

The laser sight gives you instant feedback on the wrong actions that you have previously ignored—quickly improve your aim & accuracy with every shot!
Helps You Build Correct Aiming Habits: 

Allows you to eliminate visual errors and establish proper targeting habits, so you no longer rely on luck! Know when and where the cue ball will go with every swipe!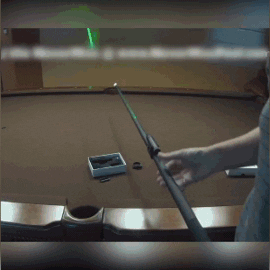 Proven To Help Beginners: 

With a training tool that helps you see a red line on the table, you can cover every possible angle and length of any shot. An effective tool to give you results after a few months of practice!
Easy-To-Use: 

Effortlessly attach the training aid to your cue stick, and you're ready to hit laser spot shots in pool, billiards, or snooker!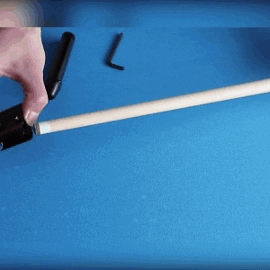 How To Use:
1. Install battery in the laser and end cap.
2. Insert the laser into the holder and use the hex key (Allen wrench) provided to install the holder onto the cue stick.
3. User may adjust the direction of the laser light by screwing the two screws on the head of the laser pointer using a hex key.
Specifications:



Power:
 14250/15270 mAh Rechargeable Lithium Battery (not included) or USB charging
Laser Circumference: 
19mm
Package Inclusion: 
1 x Laser Sight
Get the CueSportKing™ Snooker Laser Sight Training Aid now and Take Your Game to the Next Level!
Disclaimer: Shipping times may take 2-3 weeks due to high order volume. Because of this inconvenience, use code: FREESHIP to enjoy free shipping on your order.
Customer service is excellent. We live in a world today, when customer service is nonexistent. Thank you once again for the excellent customer service
Great customer support. Every time I reach out, they've been super supportive.
Products are exactly as advertised. Really cool selection of products. Would recommend.
The product quality is impeccable! The customer support was very helpful too.
3rd time purchasing, every time I'm satisfied! Love it.